7th March 2021 – An easy and short flat walk around the back of Te Kowhai village along Te Otamanui Stream and it's Lagoons. A Te Kowhai Community lead project, work is ongoing. There are lots of information signs to read along the trail offering insights into Te Kowhai and it's history.
There are 3 entrance points, One along Bedford Road, the northern most one at Coombes Road and the Main (southern most) one along Ngaruawahia Road (opposite the school).
Parking was most obvious at Coombes road, but I could not see where the walkway entrance was (there was a lone pole which supposedly had a sign mounted on it pointing the way, but was no longer there) and was hesitant to simply walk down a private driveway which was flanked by camera surveillance signs. Decided to turn back out, parked the car in the parking bay beside Te Kowhai Village Green along Horotiu Road and walked back a short distance to the Southern Entrance.
Dogs permitted on leash (at the time of walking this trail).
All Weather Track is well formed with gravel and properly drained all the way to the end.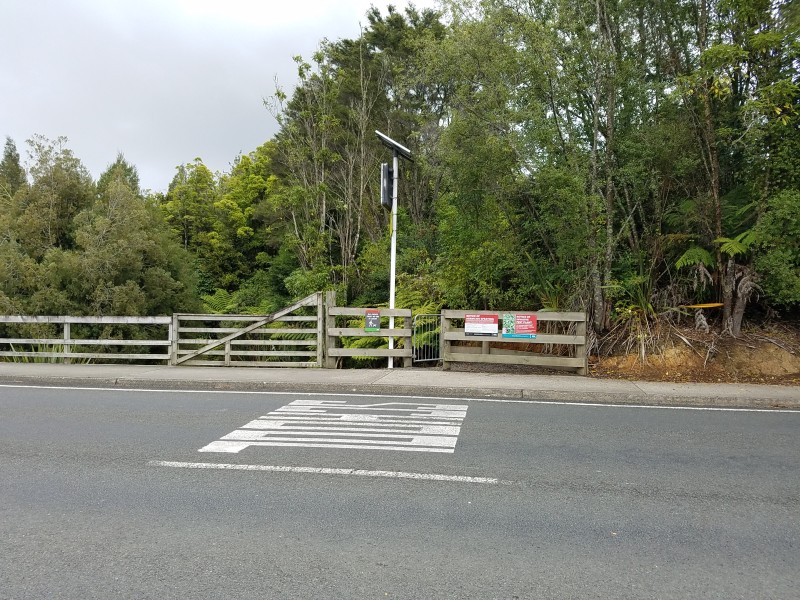 The track is about 2 km one way. The intention appears to be to extend the track north all the way to Waipa River. At the moment the walk terminates part way along the side of the Lagoons. Can either walk back the same way (recommended), or loop back out via Coombes Road and back along Ngaruawahia Road to the start point. (No foot path). Entrances are marked by purple arrows.